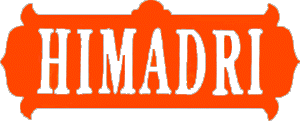 The beginnings of Himadri Masalas go way back into the Sixties. Mr Laxmichand Vershi Karani took his first step in the Masala business by supplying unbranded ground spices to retail outlets. This was in 1966.

Since then, the masala market has grown at a phenomenal rate and to keep pace with this growth, the masala manufacturers also expanded their production capacities. And thus, what began as a small unbranded outfit under Mr.Karani underwent dramatic & expansive changes.

In 1981, the Laxmichand Vershi Masala Group ventured into exports. Resounding success followed. Soon after, they set up their own production unit at the spice capital of India.-Warangal (in Andhra Pradesh). Having set up base in the largest red chilly manufacturing town of India, it gave them access to a huge hinterland.They launched branded spices for the first time.Karani spices was a runway hit & within two years it became the regions, one of the largest selling packaged spices.
Himadri Masalas came into existence in late 1996. After an extensive & exhaustive study of the market, they were formally launched in 1997.Today 16 top-class, authentic masalas are manufactured & marketed under the brand name Himadri.
* Tea Masala * Garam Masala * All in one ( Garam Masala ) * Pav Bhaji Masala * Pani Puri Masala * Sambhar Masala * Chole Masala * Kasuri Methi * Kitchen Magic Masala * Shahi Biryani Masala * Egg Bhurji Masala * Tandoori Chicken Masala * Meat Masala * Malwani Masala * Chatpata Chaat Masala * Jaljira Masala.

Each of these masalas is hygienically sealed & smartly packaged making them easy to spot & choose. Easier still is using these masalas to enhance the flavor of what's being cooked. After all, Himadri has such a rich history in this business that, they know everything there is to know about spices & their exact proportions. Making Himadri Masalas as authentic as they are tasty .
Himadri Maslas. Chances are you will soon find them in your neighbourhood supermarket too.